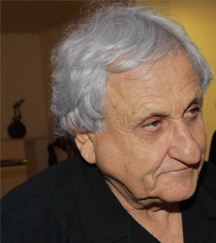 Abraham B. Yehoshua
Abraham B. Yehoshua (Hebrew: א.ב. יהושע, born December 19, 1936) is an Israeli novelist, essayist, and playwright, published as A. B. Yehoshua. The New York Times called him the "Israeli Faulkner".
Avraham ("Boolie") Yehoshua was born to a fifth-generation Jerusalem family of Sephardi origin. His father, Yaakov Yehoshua, was a scholar and author specializing in the history of Jerusalem. His mother, Malka Rosilio, emigrated from Morocco in 1932. He grew up in Jerusalem's Kerem Avraham neighborhood.
Yehoshua attended Gymnasia Rehavia, and served as a paratrooper in the Israeli army from 1954 to 1957. After studying literature and philosophy at the Hebrew University of Jerusalem, he began teaching. He lived in Jerusalem's Neve Sha'anan neighborhood.
From 1963 to 1967, Yehoshua lived and taught in Paris and served as the General Secretary of the World Union of Jewish Students. Since 1972, he has taught Comparative and Hebrew Literature at the University of Haifa, where he holds the rank of Full Professor. In 1975 he was a writer-in-residence at St Cross College, Oxford. He has also been a visiting professor at Harvard (1977), the University of Chicago (1988, 1997, 2000) and Princeton (1992).
Yehoshua was married to Rivka, a clinical psychologist and psychoanalyst, until her death in 2016. They have a daughter, two sons, and six grandchildren.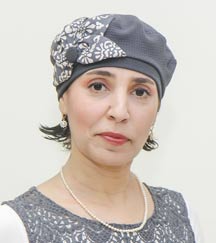 Avivit Levy
Avivit Levy (1972) is a poet, a composer, an associate professor in computer science, a member of the Hebrew Writers Association and ACUM. Publishes poems and literary articles in literary magazines and poetry anthologies. Won an honorable mention in the Poetry of Science competition, 2019. An editorial board member of the literary magazines: "Pseifas" and "Shvilim", a co-producer of the successful annual event "Mila Sheli" (meaning, My Word) dedicated to the Hebrew language and an artistic director of the Mediterranean poetry event "Shirat Ha'Yam" (meaning, The Poetry of the Sea), Netanya. Published the following:
"The Right to Remain Silent" (Poems, Eked, 2002)
"Holech Tamim" – A monograph on the life and legacy of Rabi Yossef Kappach (Yad Mahari, 2003)
"Voices from the Chest" (Poems, Eked, 2006)
"Faces in the Stone" (Poems, Iton77 Books, 2013)
"A Swallow in the Winter" (Poems, Even-Hoshen, 2019)
"Clear Words" (Musical Album, 2013).
Married with four children.</p
Agi Mishol
Agi Mishol was born in 1946 to a family of Hungarian origin, in Transylvania, a single daughter of Holocaust survivor parents who immigrated to Israel in 1950 and settled in Gedera. She lives in Kfar Mordechai and together with her husband Giora they grow pomegranates and persimmons.Agi Mishol holds an M.A. in Literature from the Hebrew University of Jerusalem. For 20 years, she taught literature at Beer Tuvia Regional High School and even served as a teacher writer across the country. She then taught for seven years at Alma, a Hebrew culture college in Tel Aviv. She also served as an instructor in Helicon's writing workshops and even ran the writing school for four years. Agi Mishol taught writing workshops at the Tel Aviv, Jerusalem and Ben Gurion universities. 16 books of her poems were compiled in two collections: "Selection and New" 2003 (Bialik Institute and HaKibbutz HaMeuhad) and "Angel of the Room" 2015 (Bialik Institute and HaKibbutz HaMeuhad). Prizes in Israel: Prime Minister, Holon Prize, Yehuda Amichai Award, Dolicki Award, Newman Award for Life Project. Awards abroad: Zbigniew Herbert International Award and the Italian Award Lerici-Pea. Her translated books were published in: America, England, Ireland, Argentina, Romania, Slovenia, Italy, and Hungary. Coming soon - Poland. Agi Mishol holds three honorary doctorates: Tel Aviv University, Weizmann Institute of Science, the Bar Ilan University.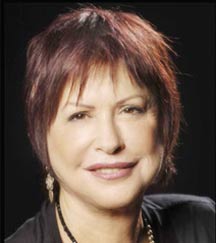 Adiva Geffen
Adiva Geffen is a prolific writer and playwright. She lectures and leads many writing workshops, and she's a board member of the Israeli writers Association. Adiva has published 21 books, including children's stories, reference books and, most famously, suspense novels; most of which were bestsellers. In fact, Adiva is widely regarded as the best suspense writer in Israel. Her plays were staged by major theaters in Israel.

Drawing from a rich life experience and pure imaginative force, Adiva Geffen creates compelling characters and captivating scenarios in which suspense, humor, passion and joy are woven into an almost addicting emotional thrill-ride. Her latest duo, detectives Sami and Dikla, have become staples in Israel's literary community.

Geffen began her career as a special-Ed teacher. After quitting education, she served as the spokesperson for the Habima National Theater for more than a decade. She founded and subsequently led the Israeli Theatre Award for 10 years.

Born in Haifa and the mother of three sons, Geffen now lives in Tel Aviv, Israel, with her partner Aharon Meidan.

Her latest book "Matine'" was published in September 2019
Irina Mauler
Irina Mauler Immigrated to Israel in 1990 from Moscow. Member of the Writers Association of Russia and the Writers Association of Israel. Author of six books of poetry and numerous publications in journals. The author of the novel "The Love of the Immigrant". From 2005-2018 six musical albums were released by her, published by the Moscow music publisher, "ArtServis". Member of the Israel Painters Association. Winner of Venetian prize "Canelo" (2016); awarded the Velázquez prize for her contribution to painting (2019). Winner of the David Smoilov Prize. Participated in many international festivals. Editor of the poetry section of the journal "Artikel". Organizer of the international poetry festivals "Bards Readings" and "The Road to the Temple".
Alexander Ilyichevsky
Alexander Ilyichevsky was born in 1970 in the southwestern end of the Soviet empire, in the city of Somgait, Azerbaijan. Raised and studied in Moscow, graduated from the Moscow Institute of Physics and Technology with a degree in theoretical physics. In the 1990s, he studied and worked in Israel and California. In 1999 he returned to Moscow. His first literary publications belong to the early 2000s. He has written for various journals, worked in "Herut Radio" and in the Jewish journal "Lechaim". He immigrated to Israel in 2013. Currently he works as a physicist in the radiotherapy department at Hadassah Ein Kerem Hospital.
Ilyichevsky Published nine novels, three essay collections, two short story collections, and four poetry books. He received numerous awards, including Novi Mir (New World) (2005) and Znamia (Flag) (2011), the Yuri Kazakov short story award (2005) "The Russian Booker" for the novel "Matisse" (2007), Russia's National Award "The Great Book" for the novel "The Persian", the Israeli "Yuri Stern" Ministry of Absorption Award (2015). "The Newton's Outline," his new novel, based on materials collected while he was in Jerusalem, was published in Moscow in the fall of 2019.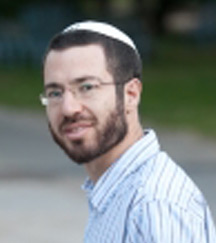 Elchanan Nir
Rabbi Elchanan Nir (1980) was born in Jerusalem, grew up in Maale Michmash and studied at Yeshivot Mercaz Ha-Rav and Midbara Ke'Eden. After his military service as a fighter-observer in Duvdevan, he began studying at the Siach Yitzhak Yeshiva in Efrat, where he began teaching in 2004. He also teaches at Yeshivat Machanaim. In 2015, he founded the "Walk with Emotion" group of ultra-Orthodox scholars engaged in a multidisciplinary study of basic Halachic issues, Jewish Philosophy, and religious practices. In 2004 he founded the literature section in the Shabbat Supplement - a supplement to Torah thought, literature, and art, in the Makor Rishon newspaper, and was its editor for 7 years, and in 2011 he became the editor of the Supplement. His four poetry books: "Begging for Intimacy" (2008), "The Regular Fire" (2011), "The One under a Landslide" (2014) and "The Body You Gave Me" (2019) have been published in many editions by Rithmus - Hakibbutz Hameuchad. He was crowned "one of the most prominent and courageous poets of his generation" (Eli Hirsch, Yediot Ahronoth, November 2011). His poems were translated into a number of languages, set to music, and performed by various artists. Rav Elchanan is the author of the books Im Ratz Libcha - Spirituality and Holiness in Daily Life (Yedioth Books, 2011); A Jew at Night - a journey into the dreams of R. Nachman of Braslav (Yedioth Books, 2017); and a novel "Just the two of us", published by Hakibbutz Hameuchad/ Siman Kriah, for which he received (2014) a grant from the Posen Foundation and the Ministry of Culture award (2017). His books of poetry and Jewish thought won, among others, the Wertheim Prize for Poetry (2008), the Ramat Gan Prize for Literature (2010), and the Prime Minister's Award for Creation (2011). Nir is married and a father of five children.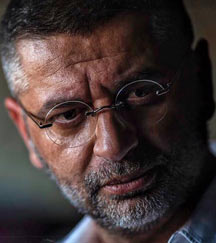 Eliezer Papo
Dr. Eliezer Papo is senior lecturer at the Hebrew Literature Department at the Ben-Gurion University of the Negev and a Chairman of the Moshe David Gaon Center for Ladino Culture at the same University. He serves also as a President of Sefarad – Society for Sephardic Studies, an international professional association of the scientist dedicated to Sephardic studies, as well as the chief-editor of El Prezente – Journal for Sephardic Studies. Dr. Papo is also a representative of the Israeli Academia in the Council of the National Authority for Ladino Culture, as well as a member of the executive board of the later. His research centers on oral literature in general and Sephardic literatures (oral and written, rabbinic and secular) in particular. He is presently conducting a research project sponsored by the Israel Science Foundation ad entitled: Annotated Edition of the Ladino Text of Magriso's Mecam Locez on Exodus, Leviticus and Numbers, accompanied by Transcription, English Translation and Introductory Research. In January 2014 his book And Thou Shall Jest with Your Son: Judeo-Spanish Parodies on the Passover Haggadah, received the prestigious Ben-Tzvi award. He has published around 40 articles, in eight different languages, about different aspects of Sephardic culture and literature, as well as four works of fiction — one in Ladino and three in Serbo-Croatian.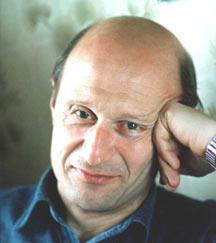 Alexander Melichov
Alexander Melichov (Mileks) was born in 1947, the son of a family of a teacher who was sent to exile in northern Kazakhstan after his release from imprisonment in a labor camp in Warkota, across the Arctic. As a teenager, he was interested in the sciences, was the district champion in physics and math, winning the Siberia Physics Olympics Award. In 1969, he graduated from the University of Leningrad's Mathematics and Mechanics Faculty, earned a PhD and worked for about twenty years in applied mathematics, with sixty scientific publications. His first story was published in 1979 in the journal "Sever" (North). He is currently the author of twenty-two books and over a thousand press publications, constantly returning to the Jewish subject. The most important books of this kind are "And They Have No Reward," "The Land of Red Zion," "Birobizhan - The Promised Land." Numerous Literary Prize laureate, editor-in-chief of Naybe magazine. Married and father of two grown sons. Lives in St. Petersburg.
Alex Rif
Alex Rif (1986) Israeli-Russian Poet and Social Activist, the founder of The Cultural Brigade. Her first poetry book, Silly Girl of the Regime, summarizing her immigration story in 50 poems, was published in 2018 and won the Minister of Culture Award for Bourgeoning Poets (Pardes Publication House. Editor: Yael Globerman. Illustrator: Valya Rozen) Alex Rif is the founder of the Cultural Brigade, a group of young Russian-speaking young adults from "Generation 1.5," who immigrated to Israel as young children during the 1990's. The Brigade works since 2015 to make the story and culture of immigrants from the FSU an integral part of Israeli culture, with projects such as: Immigration Poetry Nights – Artists discussing their immigration experience through poetry and music; Israeli Novy God- Celebrating New Year's, known to Soviets as a secular holiday. The campaign was covered by 60 media outlets, reached 1 million Facebook users and turned Novy God into an Israeli holiday; Operation Veteran - Meeting veterans and telling the untold stories of Jewish soldiers in the Red Army during WWII; Evidence Season – An exposé of 350,000 Russian speakers' prohibition to wed in Israel, forcing them to humiliate themselves to prove their Jewish heritage; Odessa and Saint-Petersburg Festivals and more. Alex holds a bachelor's degree in political science and business administration and a master's degree in public policy from the Civil Service Cadet Program at the Hebrew University of Jerusalem. She is a graduate of the screenwriting program at the Sam Spiegel Film and Television School and of the Helicon Poetry School. Alex immigrated to Israel with her parents in 1991, at the age of five. Mother to Gur (1.8) and partner to Daniel.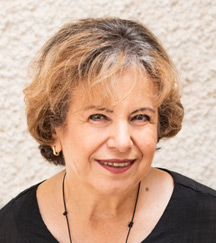 Emuna Elon
Emona Elon, born in Jerusalem in 1955, is engaged in writing and teaching the Bible and Midrash. She has published essays, children's books, adult short stories and four novels. She has been a weekly columnist in the press, mainly in Yedioth Ahronoth [1991 - 2012]. She served as the Prime Minister's advisor on women's status [1996 - 1997] and in this role led to the establishment of the State Authority for the Advancement of Women.
Her literary work won her the Prime Minister's Award [2015] and other awards.
Her books have been translated into English, Dutch, Japanese, and Russian. Her latest novel, "A House on Many Waters", will also appear in Italian, French and German next year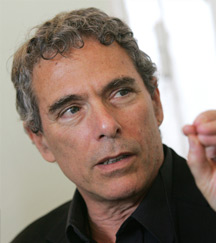 Amir Or
AMIR OR,a leading Israeli poet, was recognized as a major voice in world literature. Or studied Philosophy and Comparative Religion in the Hebrew University in Jerusalem, and lectured there on Ancient Greek Religion.
He published 13 poetry books, the latest being Wings (2015) and Child (2018). His work was translated to about 50 languages, published in 30 books in Europe, America and Asia. He published 2 novels, the latest being The Kingdom about the life of King David (2015) and 12 books of his translations to Hebrew from Ancient Greek, English and other languages,including The Gospel of Thomas, Greek Erotic Poetry Anthology and Stories from the Mahabharata.His selected translations From the Hebrew Sidewas published in 2017, and his selected essays, Discourse – in 2019.
Or's poetry won him the Prime Minister's Prize, Bernstein Prize, Fulbright Award for Writers, and recently the Stefan MitrovLjubisa international literary award , the 2016 European Atlas of Lyrics award, the 2017 Blue-Met Montreal World Through Poetry award and the 2019 Homer European Medal of Art and Poetry. For his translations he was awarded the 2013 Culture Minister Translation Award, and for his editorial contributions – the 2017 Culture Minister Literary Editing award.
Or is the founder of Helicon Poetry Society, the Hebrew-Arabic Poetry School, the Sha'ar international poetry festival and the Helicon poetry review. He has served as national coordinator of the U.N.-sponsored Poets for Peace, as national editor for international magazines, and as editor of Catuv poetry series.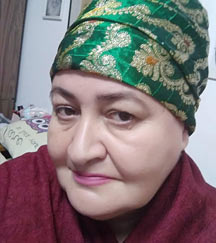 Anna Fein
I was born in Moscow, and made Alia in 1991. I write prose in Russian, mainly short stories. My stories reflect the life of Jewish Russians in Israel and Russia. My oeuvres were published in Israel, Russia, Ukraine, the USA and France. My short stories collection "History of the Third Autopahada" was published in Odessa. I won the "Children and Terror" literary competition.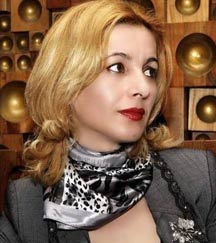 Entela Kasi
Entela Kasi – Albanian PEN President and Ambassador for Peace. Poetess, novelist, translator and essayist. She is the author of many books in Albanian and foreign languages, and also a well-known intellectual in Albania's cultural life. She has worked for 'In search Committee' of PEN International. She was awarded national and international awards in literature, and her works were translated to various languages. She writes for Albanian journals and daily press focusing on social movements, culture and politics. She has also been invited as a guest writer by different Universities in Albania and abroad. Her poetry was translated and published in different anthologies, magazines and literary reviews in Macedonian, Serbian, Turkish, Bulgarian, Romanian, Italian, German, French, English and many other languages. She was awarded the titles 'Univesrum Dona' and 'Honorary Academician' accredited by the International University of Peace Studies, in Lugano Switzerland and by 'Universum Academy'.
At present she works for the Catholic University- "The Lady of Good Council', in Tirana- Albania.
She writes into Albanian and English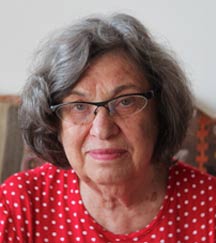 Esther Orner
Esther Orner is an Israeli writer who writes in French and translates Hebrew poetry into French. She was born in 1937 in the city of Magdeburg, Germany, to Polish Jewish parents. In 1950, at age 13, she immigrated to Israel alone, graduating from high school and university here. From 1963 to 1983 she lived in Paris, and since then in Tel Aviv. She is one of the founders and editors of "Continuum" the Journal of the French Writers Association. She taught translation at the Bar-Ilan University, Hebrew to new immigrants, and led a writing workshop at the French Institute in Tel Aviv. In 2003, she was awarded a knighthood in the French Order of Art and Literature (Ordre des Arts et des Lettres.)
Her books published in Hebrew are: "Autobiographie de personne - Autobiography of No Man" (Hakibbutz Hameuchad); "Fin et suite - The End and the Future" (Resling), both translated by Irit Akrabi; "Petite biographie pour un rêve - Tiny Biography to Dream" (Resling) translated by Michal Ben Naftali and "Petite pièce en prose très prosaïque - Little Pieces of Everyday Prose" (Nahar) translated by Maya Bejarano and Irit Akrabi. Recently, the Hebrew edition of Granta magazine published two texts by Orner: "Portrait of Lonely, Sometimes Accompanied Women" and "People as They Are." In 2008 she edited an anthology of Israeli Poetesses and artists. Her latest book published in French is: De si petites fêlures (Éd. Caractères, 2016).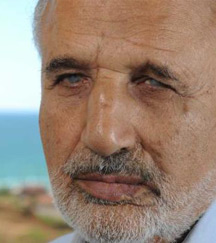 Erez Bitton
Erez Bitton is the Israel Prize Winner in Literature and Poetry (2015). Born in 1942 in Algeria to Jewish Moroccan parents, and emigrated to Israel in 1948. Blinded at the age of 11 by a bomb, he spent the rest of his childhood in The Jerusalem's School for the Blind. He received a B.A. in social work from the Hebrew University of Jerusalem, and an M.A. Psychology from Bar Ilan University, and worked as a social worker for 20 years. His first two books "A Moroccan Offering" (1976) and "The Book of Na'na", (1979) established him as the founding father and as the dominant figure in the creation and development of a new and major tradition in the history of Hebrew poetry - the Mizrahi poetry in Israel Erez Bitton, a social activist, served as Chairman of the Hebrew Writers Association, and Editor-in-chief of the literary journal "Apyrion," which he founded in 1982. He is the president of the International Mediterranean Center, which he founded in 1994. Among his awards: Talpir Prize (1982), the Prime Minister Award (1988), the Yehuda Amichai Award (2014), the Bialik Lifetime Achievement in poetry Award (2014), The 2015 American Sephardi Federation's Award and The Israel Prize for Lifetime Achievement in literature and Poetry 2015.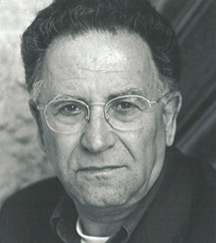 Asher Reich
Asher Reich was born in Jerusalem in 1937, in an ultra-Orthodox family. He studied in a "Talmud Tora" and in Yeshivas. At 18, he abandoned his studies and the ultra-Orthodox world and enlisted in the IDF. At the Hebrew University of Jerusalem, he studied Hebrew philosophy and literature and soon began to emerge as a poet with a unique, bold and fresh voice.
Reich is a poet and author of a wide variety and inspiration. His first book, "The Seventh Year of My Wanderings," appeared in 1963, and so far, 20 poetry books have been published. A selection of his best poems was published by the Bialik Institute "The Voice of Poems" As well as three prose books "From the Memoirs of a Forgotten Patient" and "A Man with a Door," "Away Inside Her," 2019 and his books have been translated into German and other languages.
Reich served as editor of the literary magazine "Moznaim" for about nine years. He has won numerous literary awards in Israel and abroad. In 1999 he was elected a member of the German Academy of Poetry and Language.
Reich participated in the International Writing Program at Iowa University and has received several awards, including the Prime Minister's Prize twice (1981; 2001), the Bernstein Prize (1988), the President's Prize (2000), the Brenner Prize (2002), the ACUM Prize (2009), the Ramat Gan Prize (2010) and the ACUM Prize for Lifetime Achievement (2015).
For over 25 years, Asher Reich has taught poetry at the Ariella House in Tel Aviv and elsewhere. He is today one of the senior translators of German poetry. His book, "The Kiss Through the Handkerchief," is about comparing poetry translations. His book "The End of the World" presents a selection of poems by German expressionist poets. He also translated a selection of the poems of the renowned German poet Hans Magnus Encensberger, "Shadow Kingdoms" (Keshev, 2007), and a selection of Gottfried Ben's poems ("Beautiful Youth", Carmel Publishing, 2013).
Asher Reich does not remain aloof. He continues to translate and write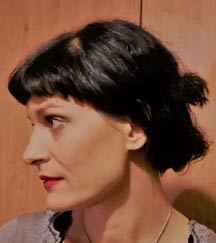 Barbara Pogačnik
Barbara Pogačnik (1973, Slovenia), poet, translator and literary critic, graduated from Université Catholique de Louvain in Belgium and completed her MA at the Sorbonne in Paris, has published four poetry books: Poplave (Inundations, 2007), V množici izgubljeni papir (Sheets of Paper Lost in the Crowd, 2008), Modrina hiše / The Blue of the House (2013) and Alica v deželi plaščev (Alice in the Land of Coats, 2016), as well as selected poems in Romanian (Funia Luni Iunie), French (Éléments, lieux, animaux), Spanish (Buenas noches, estación) and Croatian. She is also writing short stories and essays. Her poetry in translations has appeared in reviews and anthologies in more than 30 languages, she has participated in more than 60 different literary festivals and manifestations all over the world. She has translated more than 150 authors from French, English, Italian, Serbian, Croatian and Spanish. She has been member of several literary juries, is member of PEN, and is on the board of Slovenian Writers Association.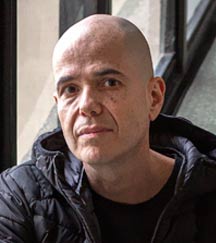 Gábor T. Szántó
Gábor T. Szántó is a Hungarian novelist, essayist, and screenplay writer (Budapest 1966). He holds a degree in law and political science from Eötvös Loránd University, Budapest, and studied Aesthetics and Judaic Studies. He participated in the Iowa International Writing Program Residency in the United States (2003). Szántó is the editor-in-chief of the Hungarian Jewish monthly Szombat. His additional field of interest is researching and teaching Modern Jewish Literature. He published several novels, collections of short stories and a book of poetry. His novella (Mószer) was published in German as In Schuld verstrickt (1999) and a volume of short stories (Обратный билет – Obratnij Bilet) came out in Russian (2008). His novel Kafka's Cats was published in Turkish as Kafka'nın Kedileri (2018) and its Czech publication is in progress (2020). One of his short stories (1945, Homecoming) was developed into a feature film entitled 1945 directed by Hungarian film director Ferenc Török. The film that Szántó was among its screenwriters won 20 international awards and has been sold for screening in 40 countries. His 2017 collection of short stories 1945 és más történetek (1945 and Other Stories) will soon be published in Italian and Chinese. Its title story was also translated into English, German, Spanish, Russian, Dutch, Slovak and Slovenian. His recent novel is Európa szimfónia (Europe Symphony, 2019). M&M Film has reserved the rights to make a film of this novel.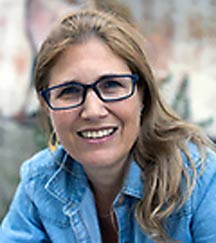 Gwen Ackerman
Gwen Ackerman, who also writes under her full name Gwendolyn Rachel Ackerman, is the author of ''Goddess of Battle,'' a novel about two young women living on opposite sides of the Israeli-Palestinian conflict, an award-winning short story writer, a poet, a translator and a long-time journalist covering economics, technology, geopolitics and everything in between. She is also a qigong and journalism teacher who hopes to one day combine meditative movement with creative writing and offer workshops that will help forestall writers' block and heal trauma. An American who has lived and worked in Israel most of her life, she is currently writing her second novel that seeks to make ancient history come alive with the story of a Canaanite woman king.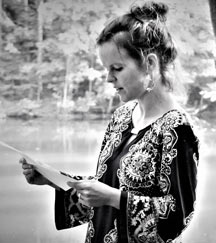 Gundula Schiffer
Gundula Schiffer, born 1980, lives as a poet and literary translator in Cologne. She studied Comparative Literature as well as Hebrew Language and Literature in Munich and Jerusalem; in 2010 she finished her dissertation on the poetry of the psalms. Her recent book is Tirza Atar – When Everything Touches. A Biography of the Poetess in Essays and Translations (edition karo 2019). Among others she was awarded the first scholarship for young translators by the Art Fund NRW for working on her translation of Lea Goldberg's novel Losses (Arco 2016) as well as lately a scholarship by the German Translator's Fund for working on the anthology Hebrew Poetry in Germany (edited by Adrian Kasnitz and Gundula Schiffer, parasitenpresse 2019).
She writes poetry in German and Hebrew and translates herself into German. In 2017 she published the poetry book Jerusalem-Cologne. South above My Book (Größenwahn Verlag). Besides, her poems were published in anthologies and literary magazines. Hebrew translations of her poems by Yarden Ben-Zur could be read in the Israeli newspapers Yedi'ot Acharonot und Haaretz. In October the bilingual Hebrew-German poetry book Beetween the Lines will be released in the Passagen Verlag, Vienna, with her poems alongside poems by three other Israeli and German poetesses.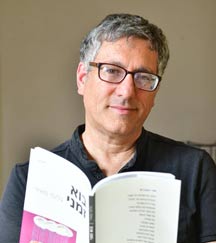 Gilad Meiri 
Dr. Gilad Meiri (Jerusalem, 1965) published 12 books: six poetry books, a short story book, three poetry anthologies (football, prayers, social protest – the last two with other editors) and a research on David Avidan's poetry. He is founder and manager (with Ketovet [Address] literary group, 2002) of the literary institution, Poetry Place (www.poetryplace.org) and of "One Square Meter, Jerusalem Poetry Festival" (since 2008). He is co-manager and co-founder with Noa Shakargy of the College of the Literary Arts (2015; as part of Poetry Place). He is a founder and editor of the literary magazines, Ketovet (2009–2012), and Nanopoetica (2013 – today). His poems were published in literary anthologies and literary magazines in English, French, Spanish, Italian, German, Arabic and Turkish. He won for his poetry The Prime Minister's literary award (2008), Acum award (2012) and the Jerusalem literary award for his first poetry book (2001).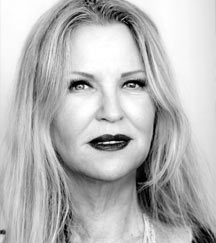 Dorit Silverman
I have two pens at home - with one I write novels, with the other I write statements of claim or defense as a lawyer of family law. In 2015 I was nominated as vice president of the Hebrew Writers Association, and head of the editorial board of the literary magazine "Moznaim". I published 19 novels – some in search of Jewish identity, others – of feminine identity and of the meaning of motherhood. In 1990, I got my Ph.D. in Literature from the Bar-Ilan University, titled: "The Jewish divided self in the works of A.B. Yehoshua and Phillip Roth." I took part in some international conventions, lecturing about my writing. My books were translated into several languages. I received several scholarships, awards, and grants: The Tel-Aviv Foundation for Art and Literature. The Dov Sadan Foundation. New York Memorial Foundation for Jewish Culture. The Israeli Film Fund, Grant. The "Kugel" Award for literature. The Prime Minister Award, 2017. I have three children. They are my masterpieces - Tom, Dean, and Avigail.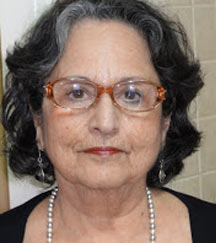 Dina Katan Ben-Zion
Dr. Dina Katan Ben-Zion is a poet, translator, and a literary researcher. She holds a BA in English and Hebrew Literature (1967) and a Masters in History (1987), both from Tel Aviv University, and a PhD in Comparative Literature from the Bar-Ilan University (2011). She has published 7 poetry books, 3 reference books and an autobiographical book. She Translated works of the most important writers and poets who wrote in Serbian / Croatian after World War II. Among her translations are books written by Ivo Andrić, Danilo Kiš, Aleksandar Tišma, David Albahari, Philippe David, Milorad Pavić, Dubravka Ugrešić, Gordana Kuić, Vasko Popa, Ivan V. Lalić, and others, as well as individual works of literature from countries of the former Yugoslavia In poetry, prose, and reference, published in various literary platforms.For her translations, she received an award from the Penn Serbian Organization (1993) and a badge of honor from the Literary Translators Association of Serbia (2011). She was twice awarded the Creative Award for Translation by the Minister of Culture and Sport (1994 and 2015). Dina Katan Ben-Zion researches and lectures on the conceptual heritage of Jewish writers from the former Yugoslavia, including issues related to the expression given in Serbian / Croatian literature to Jewish identity and its ever-changing face following the Holocaust, and on Jewish identity and culture within a framework of reference free from religion.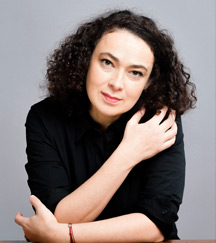 Delphine Horvilleur
Delphine Horvilleur (born 1974) is France's third female rabbi, and (as of 2012) editor-in-Chief of the quarterly Jewish magazine Revue de pensée(s) juive(s) Tenou'a. She leads a congregation in Paris, and is currently co-leading the Liberal Jewish Movement of France, a Jewish liberal cultural and religious association affiliated to the World Union for Progressive Judaism, which she joined in 2008. In 2013 her book "En tenue d'Eve. Féminin, Pudeur et Judaïsme" ("In a Birthday Suit: Feminism, Modesty and Judaism"), which discusses the representation of nudity and modesty in the Bible, was published. She was born and raised in Nancy, but moved to Jerusalem at the age of 17 and studied life sciences at the Hebrew University. Five years later, she came back to Paris and worked as a journalist. She studied with well-known Jewish scholars, such as the French philosopher Marc-Alain Ouaknin and ex-Chief Rabbi Gilles Bernheim, and eventually moved to New York and studied at Drisha Yeshiva. She was ordained at the Hebrew Union College-Jewish Institute of Religion in New York in 2008, and later returned to France. In 2016, Najat Vallaud-Belkacem awarded her a special commendation.
Publications
(en) Notarikon: The Rabbinic Art of Word-breaking, Hebrew Union College-Jewish Institute of Religion, Brookdale Center, 2008.
(en) Lifting the Curtain - The theatrical Kol Nidre [archive], article of Delphine Horvilleur in the collective work All these Vows [archive] published by rabbin Lawrence A. Hoffman (en), 2011, Jewish Lights Publishing.
(fr) En tenue d'Ève : féminin, pudeur et judaïsme, Grasset, 2013
(fr) Comment les rabbins font les enfants, Grasset, 2015
(fr) with Rachid Benzine, Des mille et une façons d'être juif ou musulman, Seuil, 2017
(fr) Réflexions sur la question antisémite, Grasset, 2019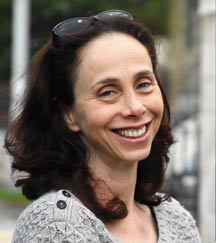 Dana Caspi
Dana Caspi was born and raised in Jerusalem. She studied art and animation at the Bezalel Academy of Arts & Design. In 1990 she began studying Norwegian at the University of Oslo and later completed her M.A. in Celtic and Scandinavian Studies (including the three languages Norwegian, Danish and Swedish) at the University of Edinburgh, from which she also obtained her Ph.D. in Scandinavian Literature in 2000. She also specialised in Norwegian literature at the University of Tromsø in northern Norway. She has been translating Norwegian, Swedish and Danish literature into Hebrew since 1996, and recently also from Icelandic. She works as a full-time translator, and occasionally writes articles related to her fields of expertise.
Contemporary writers Caspi has translated include Peter Høeg, Per Petterson, Lars Saabye Christensen, Roy Jacobsen, Per Olov Enquist, Bjarne Reuter and Jo Nesbø. She has translated the Kristin Lavransdatter trilogy by the Norwegian Nobel Prize laureate Sigrid Undset. She also translates children's books, among them Pippi Longstocking, Mardie and Karlsson-on-the-Roof by Astrid Lindgren and the Moomin books by Tove Jansson. Among her current projects is the Hebrew version of Karl Ove Knausgaard's controversial six-volume novel My Struggle. In 2002 she was awarded the Israeli Minister of Culture Prize for Translation for the Hebrew edition of Ingvar Ambjørnsen's book Brothers in Blood and in 2011 the Minister of Culture Prize for Translation from a Unique Language for her translation of Kjell Askildsen's Thomas F's Last Notes to the General Public. In 2013 she won the NORLA (Norwegian Literature Abroad) Prize for Translation, awarded by the Norwegian Foreign Ministry, and a year later her translation of Tove Jansson's Moominland Midwinter was included in the IBBY (International Board on Books for Young People) Honour List. In 2016 she was awarded the Ramat Gan Prize for Literary Excellence for her translation of Dag Solstad's Novel 11, Book 18.
Danny Caspi
Dan Caspi is a physician at the Tel Aviv Medical Center where he headed the Department of Rheumatology till 2014, was an associate Professor of Medicine at Tel Aviv University and the Chairman of the Israeli Society of Rheumatology. He has published over 150 scientific articles. Danny began publishing poetry and short stories in several literary periodicals from the age of 40. His first poetry collection "Internal Medicine", was published in 1991. His short stories book "Sudden Break" (Zmora Bitan, 2004) won the 2005 Ministry of Culture prize for debut prose. His novel "Four Winds of Love" was published in 2009 (Kinneret-Zmora-Bitan). Translated to the English by Philip Simpson, it was published by Amazon US and UK in 2018. His recent poetry collection ("Treasonable Doubt") was published in October 2018 by HaKibbutz HaMeuhad. Dan is among the founders of the Science Poetry, Ofer Lider Memorial annual literary contest for scientists at the Weizmann Institute of Science, and is a member of the editorial board of the Poetry of Science annual publication by the WIS.
Dafna Schreiber
Dafna Schreiber, Director, Department of Jewish Culture and Jewish Thinking at the Vanleer Jerusalem Institute. A doctoral candidate in the Department of Jewish Philosophy at the Hebrew University of Jerusalem. Her dissertation focuses on the relations between beliefs, values, and internal politics in the Gerrer Hassidic sect headed by Rabbi Israel Alter, the fourth rebbe (spiritual leader) of the Gerrer dynasty, from the establishment of the State of Israel to 1977. She earned a BA in the Departments of History and Political Science at the Hebrew University of Jerusalem, and MA at the same university, in the Department of Jewish Philosophy. Her master's thesis in Jewish philosophy was titled, "Rabbi Abraham Mordechai Alter, the Third Gerrer Rebbe." In 2014 she received the Arye Lubin Prize for research in Jewish studies.
Publications:
Schreiber, " 'King of Israel': Rabbi Abraham Mordechai Alter, the 'Imrei Emet,' " in B. Brown and N. Leon (eds.), The 'Gdoilim':The Great Individuals Who Shaped Ultra-Orthodox Judaism in Israel, Magnes Press and The Van Leer Jerusalem Institute , 2017
Schreiber, "The Dispute between Gur and Alexander and Its Impact on Polish Hassidism in the First Half of the Twentieth Century," ZionLXXIX (2) (2014): 175-199 (Hebrew)
Rosenak and D. Schreiber (eds.), Halakhah: Explicit and Implied Theoretical and Ideological Aspects, Jerusalem: Magnes Press and The Van Leer Jerusalem Institute, 2011 (Hebrew)
Schreiber and B. Schreiber Minhat Dvash, Jerusalem, 2006 (Hebrew)
D. Schreiber (ed.),
Directory of Organizations for Tolerance Education
, Jerusalem: The Van Leer Jerusalem Institute, 2003 (Hebrew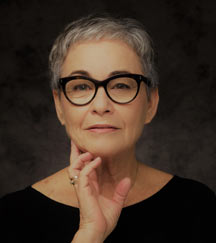 Diti Ronen
Diti Ronen is a poet, an editor and a translator of poetry. She has published nine full length poetry books, four in Israel and five in other languages. Her poetry is translated into many languages and is published worldwide. Diti Ronen was awarded three International poetry awards, two national awards and numerous prizes of honors, poetry residencies and scholarships and she is regularly invited to perform her poetry in Israel and around the world. Besides her literary work, Dr. Diti Ronen is a researcher, an advisor and a lecturer of Arts, Theatre and Cultural Policy. Born in Tel Aviv, Israel, Ronen is the mother of five and lives in Neve Monoson, a community near Tel Aviv.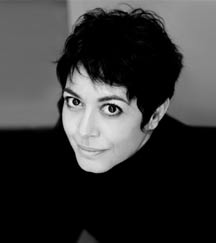 Valérie Zenatti 
Valérie Zenatti was born in 1970. With her family, she left for Israel in 1983, where she spent her teenage years, as Hebrew became her second language. She has been the translator of Aharon Appelfeld since History of a Life (Medicis Prize for Foreign Literature, 2004). She is also the author of several novels, such as Jacob, Jacob, winner of the Inter Book Prize in 2015 with 100,000 copies sold in France, it has been adapted for the theater both in France and in Israel. Her international best-seller "A bottle in Gaza Sea" has been adapted for the cinema by Thierry Binisti. She is also a screen-writer and just achieved the writing of the serie "Possessions" for Canal+ with the Israelian show-runner Shahar Magen.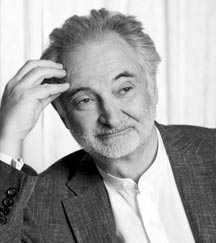 Jacques Attali
Jacques Attali was born on November 1, 1943. A graduate of Ecole Polytechnique and a special advisor to French President François Mitterrand for ten years, he is the founder of four international institutions: Action Against Hunger, Eureka, the European Bank for Reconstruction and Development (EBRD) and Positive Planet. Jacques Attali has written over 1,000 editorials for the French magazine L'Express and is the author of 80 books (essays, novels, biographies and plays) that have sold 8 million copies and been translated into 22 languages. Jacques Attali has shone as an author in many different genres. He wrote Theatre plays, and on various topic: music, economy, history, sociology and so on.
Haviva Pedaya
Haviva Pedaya is a philosopher, researcher of Judaism, Mysticism, Kabbalah and Hasidism, and is engaged in writing essays in critical theory and cultural criticism. Among her poetry books are: Meteiva Setuma. Tel Aviv: Am Oved, 1996. Motza Ha-Nefesh. Tel Aviv: Am Oved, 2002. Blood Ink. Tel Aviv: Hakibbutz Hameuchad, 2009. Early and late, Gama, 2015. Hell is Eden in Reverse . Tel Aviv: Hakibbutz Hameuchad, 2016. In prose: Through the Eye of the Cat. Tel Aviv: Am Oved, 2008. Seals. Tel Aviv: Yediot Acharonot, 2014 Island. Tel Aviv: Yediot Acharonot 2019. Contes des miroirs brise`s – traduit de l`he`breu par Tsivia Frank Wygoda, Matanel, Avantpropos 2015.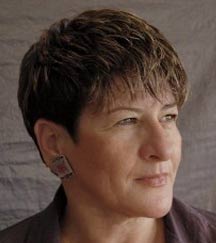 Hava Pinhas-Cohen
Hava Pinhas-Cohen. Poet, lecturer in literature and art, facilitator of poetry and prose writing workshops in Jerusalem. Editor of poetry books and art books. Founded in 1989, and edited for 22 years of the magazine DIMOOY for Jewish literature, art, and culture. Founder and artistic director of the" Kissufim" Conference of Jewish writers and poets, which will be held for the fifth time in 2019. Pinhas-Cohen's researches and writes about Jewish literature, focusing on the Ladino culture which flourished for five centuries in various regions of the Balkans after the expulsion of the Jews from Spain, only to disappear almost entirely in the Holocaust. Pinhas-Cohen has had, to date, twelve books of poetry published by Am Oved and Hakibbutz Hameuchad. With the poet Israel Eliraz she co-authored A School of One Man, a book of conversations about poetry and art. Her poems have been translated into English, French, German, Dutch, Bulgarian, Spanish, Chinese, Serbo-Croatian, Hungarian, Turkish, Slovenian, Romanian, and Italian, and have appeared in various anthologies in those languages. A collection of Pinhas-Cohen's translations of the American poet Robert Pinsky was published by "Kisufim." The contemporary Slovenian poetry anthology I Am Burning and Cannot Reach the Silence, translated by Pinhas-Cohen in collaboration with poet Barbara Pogačnik, was published by Hakibbutz Hameuchad in 2016. Pinhas-Cohen was awarded various prizes including "Hayetsira" prize, the Alterman Prize, ACUM prize for the best book of the year, the Kugel Prize of the Municipality of Holon, the Rishon Lezion Meir Ariel Prize for Hebrew composition, the Ramat Gan Prize and more. She received the prize of the Pro Poet festival in Indija Serbia, 2018 and won the prize for "the best lyrics" at the Azem Shkreli Poetry festival in Kosovo, 2019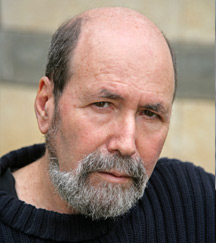 Tuvia Sulami
Tuvia Sulami was born in Shechunat Hatikva neighborhood of Tel-Aviv, to a family who emigrated from Yemen to Israel in 1925. He worked for many years as a Middle East affairs expert, as well as a publicist and social activist. Currently, after his retirement, he is active in society, culture, heritage research, edition and publishing. He has written poetry for more than 60 years and published 7 poetry books:
A Prayer for the Exiles in Their World (1974),
Two Rivers to Ayalon River (1978),
Before The Rain Comes (1978),
Up to the Crack of Dawn (1980),
To the Summit of the Mountain (1983),
Once The Yemenites Had a Vineyard (2005),
Nevertheless Poems (2015).
In 2005 he was awarded the Shabazi Prize for poetry.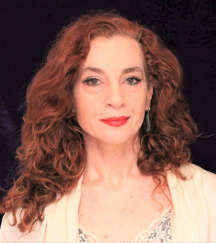 Tal Nitzán
Tal Nitzán is an award winning poet, novelist, editor and a major translator of Hispanic literature. She has published seven poetry collections, one novel, and 6 children books. A dozen selections of her poetry were published in several languages. Among her awards are the Culture Minister's Prize for beginning poets and for a debut book, the Prime Minister's Prize for writers, the Publishers' Association Poetry Award, the Hebrew University, and Bar-Ilan University Prizes for Poetry. Tal translated circa 80 works in poetry and prose, mainly from Spanish, and adapted a Hebrew version of Don Quixote and Shakespeare's plays for youth. For her translations she won numerous awards, among them the Culture Minister Creation Prize for translators (twice) and an honorary medal from Chile's president for her translation of Pablo Neruda. Tal is a founding editor at The Garage, the online literary magazine of Israeli National Library.
Yigal Schwartz
Yigal Schwartz (1954) is the founding director of "Heksherim": The Research Institute for Jewish and Israeli Literature and Culture at the Ben-Gurion University of the Negev. Schwartz earned his Ph.D (Summa Cum Laude) from the Hebrew University in Jerusalem in 1989 and did post-doctoral work at Oxford University, England. He has been a visiting professor at Harvard University, as well as at the University of Michigan and Budapest University of Technology and Economics. He was Head of the Hebrew Literature department at the Hebrew University of Jerusalem and Head of the Hebrew Literature department at the Ben-Gurion University of the Negev. Schwartz has authored twelve books (Three of them were translated to English) and numerous scholarly articles. His writings have been published in eleven languages. Today, he is the senior literary editor for Kinneret Zmora-Bitan Dvir, the largest publisher in Israel, the Literary Series "Rouah Tzad" (with Dekel shay Schory and with Moria Dayan-Kodish), and also serves as co-editor of the journal "Israel Review – BGU". He has edited almost 300 reference books and literary works in Israel and abroad.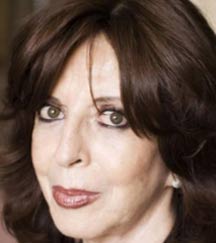 Yehudit Rotem
Yehudit Rotem was born in Budapest, in the midst of World War II, and arrived as a baby in June 1944, with her parents and sister, on the train organized by Dr. Kastner, to the Bergen-Belsen concentration camp. After seven months in the camp and a year in a refugee camp in Switzerland, the family came to Israel. She was educated in ultra-Orthodox institutions and, at the age of eighteen, married her husband, a Yeshiva student. Within 12 years, she gave birth to nine children. Two of her daughters passed away while still babies. At 38, she abandoned ultra-Orthodox society with her seven children, her son remaining ultra-Orthodox. Her six daughters are engaged in journalistic and literary writing, education, high-tech, arts and theater. Yehudit Rotem is a writer and editor, publishing 13 books under her name, some of which have been translated into various languages ​​and won literary awards. She has written and edited about 70 books. From time to time, she writes reviews on books in Haaretz, lectures and participates in literary events. She is the grandmother of 24 grandchildren and seven great-grandchildren [so far].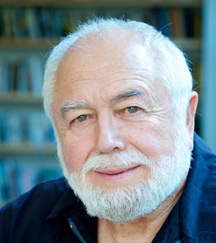 Yehoshua Sobol
Yehoshua Sobol, (born August 24, 1939), is an Israeli playwright, writer, and director. He was born in Tel Mond. His mother's family fled the pogroms in Europe in 1922 and his father's family emigrated from Poland in 1934 to escape the Nazis. Sobol studied at the Sorbonne, Paris, and graduated with a diploma in philosophy. Sobol's first play was performed in 1971 by the Municipal Theatre in Haifa, where Sobol worked from 1984 to 1988 as a playwright and later as artistic director. The performance of his play The Jerusalem Syndrome, in January 1988, led to widespread protests, whereupon Sobol resigned from his post as artistic director. Sobol is married to Edna, set and costume designer. They have a daughter, Neta, and a son, Yahli Sobol, a singer and writer.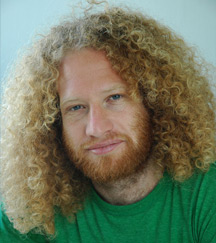 Yonatan Berg
Yonatan Berg was born in 1981 in Jerusalem into a religious family and grew up in Psagot, a settlement in the West Bank. He gave up his religious lifestyle and now lives in Tel Aviv. Berg holds a BA in creative writing and an MA in bibliotherapy. A poet as well as a novelist, he has published three books of poetry and was the youngest poet to receive the Yehuda Amichai poetry Prize for his debut book Hard Sails (2013).
Five More Minutes, Berg's first novel, won Am Oved's 'All the Beginnings' competition (2012) and the Ministry of Culture Prize (2015). Berg also received the National Library of Israel's 2016/2017 scholarship to encourage young Israeli writers.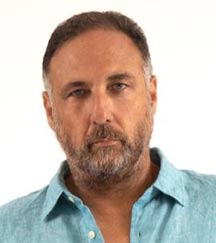 Yossi Sucary
Yossi Sucary was born in Ramat Gan, Israel in 1959, and grew up in the disadvantaged neighborhood of Pardess Katz. When he was eight, his family moved to Tel Aviv, where he still lives. Sucary studied at the Institute for History and Philosophy of Science at Tel Aviv University. He now teaches at the Tel Aviv College of Management, Bezalel Academy of Art and Design and at Minshar College. His books are included in university curricula. Sucary is the recipient of the Brenner Prize (2014), the Prime Minister's Prize (2015), The Washington Israeli Institute Prize, 2015. Published Books: Hitraskut, Ma'ariv, 1990, Emilia and the Salt of the Earth, Bavel, 2002. Miklator, Yediot Aharonot, 2005. Romantically Incorrect, Hargol, 2009. Bengazi – Bergen-Belzen, Am Oved, 2014. Amzaleg, Am Oved, 2019.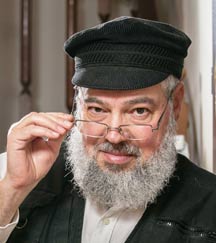 Jacob Schechter 
Jacob Schechter Born in Odessa in 1956, he lived in Vilna and Siberia. MA degree holder from two higher education institutions. Has been living in Israel since 1987. As of now, 25 of his books have been published, including two documentary books exploring the history of Lithuanian Jews during the Holocaust (which formed the basis of an article in the Encyclopedia "The Register of Communities: Lithuania" published by Yad Vashem in 1996 (163-166); three novels, seven short fiction Books, and "A Thin Silent Voice," a collection of Hasidic stories following Rabbi Yosef Zevin's Hebrew source, in 9 volumes. Schechter's short stories and novels are much published in Israeli literary magazines in Russian, as well as in American, Canadian, Ukrainian, and Russian magazines. Since 1998 he is editor in chief of "Article" a literary magazine in Russian. In 2009 Schechter was awarded the Yuri Nagibin prize, by the Union of Israeli Authors in Russian, for the best literary oeuvre.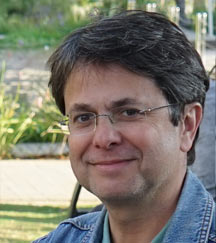 Roman Katsman
Roman Katsman was born in Ukraine in 1969. He lives in Israel since 1990, and since 2000 teaches in the Department of Literature of the Jewish People in Bar-Ilan University. Full Professor from 2016. Ph.D. from the Department of Comparative Literature in Bar-Ilan University in 2000 for the work on Dostoevsky and Agnon. His main scientific interests include modern Hebrew and Russian literatures, Israeli Russophone and Jewish-Russian literatures, literary theory and poetics, literary anthropology. Among his books — Laughter in Heaven: Symbols of Laughter in the Works of S.Y. Agnon (in Hebrew, 2018), Nostalgia for a Foreign Land: Studies in Russian-Language Literature in Israel (2016), Literature, History, Choice: The Principle of Alternative History in Literature (2013), At the Other End of Gesture. Anthropological Poetics of Gesture in Modern Hebrew Literature (2008), Poetics of Becoming: Dynamic Processes of Mythopoesis in Modern and Postmodern Hebrew and Slavic Literature (2005).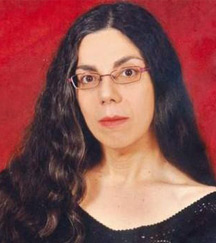 Lea Aini
Lea Aini (1962) is an Israeli writer and poet. She has published a long list of poetry and prose books. Some of her short stories were translated into many languages, and a song album has been produced to her lyrics. Leah I was born in Tel Aviv to a father, a Holocaust survivor from Thessaloniki and a mother of Nashidian origin, so she grew up in the shadow of two extinct languages: Spanioli and Aramaic. Aini began writing at an early age, studied literature and Hebrew at the Kkibbutzim College, and worked as a daily newspaper editor. Her first poem "Portrait" won the Wertheim Award and the Adler Prize for debut poetry. In the following years, she continued to write and publish poetry and prose for adults, children, and youth. Many of her stories and poems have been translated into many languages. Her unique and taboo breaking prose earned her exceptional praise. The Jury of the Prime Minister Literature Prize for 2004 stated: "Leah Aini is now the leading author of her generation... a writer with daring and deep social awareness..." In 1993, she won the Tel Aviv Foundation Award, and twice won the Prime Minister Literature Prize (1994, 2004). In 2006, she won the Bernstein Prize for Theater for the play "Who Alma". Aini's books were three times candidates for Sapir Prize: "The Lebanon Rose" in 2010, "The Horse" in 2010, and "The Daughter of the Place" in 2012. Aini teaches adult prose writing workshops.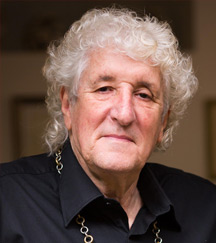 Meir Uziel
Meir Uziel is a writer, satirist, and journalist. Uziel (born in 1945) has been publishing "Skewers," a personal column in "Maariv" every weekend for 45 years. Thousands of passages were published in various genres: satire, literary writing, humor, poetry, social, cultural and political criticism, etc. Seven collections of humorous and satirical excerpts from the column were published in Israel. Meir Uziel also published four novels. One of his novels, "A Little Place with Debbie" ("Modan" Publishing House), which takes place during the Khazars period, was translated into Russian and distributed in Russia and in Russian-speaking countries. He also created various TV shows and participated in satirical and humorous TV shows. As a journalist and editor, he has published numerous interviews, articles and essays, edited supplements in Maariv, and as editor-in-chief he founded the "Makor Rishon" newspaper. Another literary, cultural enterprise of his is "Literary Performing Stage", currently being held in Tel-Aviv. Uziel is Artistic Director of the Hebrew Writers Association.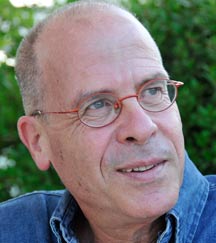 Meir Shalev
Meir Shalev was borm in Kibbutz Nahalal in 1948. For many years he lived in Jerusalem and currently in the Valley of Jezreel. Shalev writes literature for adults and children, as well as a weekly column at the Israeli daily "Yediot Ahronoth." His books were translated into many languages and won many prizes in Israel and abroad. He is a father of a daughter and a son, and grandfather to a granddaughter and a grand boy. He loves wildflowers and traveling in four-by-four vehicles, the Bible, animals and books written by other writers.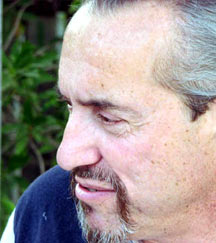 Michael Judson
Michael Judson Born on January 20, 1956 in Stalingrad (now Volgograd). In 1982, he graduated from the Faculty of Physics and Mathematics at the High Pedagogical Institute in Volgograd. Worked as a math teacher. Since 1999 he lives in Tel Aviv. From 2000-2015, he was assistant editor of the magazine "22". From 2016 - Editor-in-Chief of the Russian journal "Artikel". He has published in many journals around the world. Author of the novels "The Ladder for the Closet" (2003, 2013), "Mozgoboy" (2020).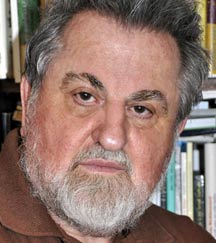 Milan Richter
Milan Richter (*1948 in Bratislava, Slovakia) Slovak poet, dramatist, translator, essayist, publisher and former diplomat. He worked as editor in Slovak publishing houses and literary reviews in 1970's and 1980's. In 1993 – 1995 he was the first head of the Slovak Embassy in Norway, accredited for Iceland (chargé d´affaires a.i.). From summer 1995 until 2002 he was chief editor of the Slovak Literary Review and head of section SLOLIA at the Slovak Literature Centre in Bratislava. He served as chairman of the Slovak Literary Translators Society in 1999-2003. Since 2001 he runs his MilaniuM Press. 2013 – 2016 he served as chairman of the Club of Independent Writers in Slovakia. Since January 2017 he is President of the Slovak PEN Centre. Richter has published 10 books of poetry in Slovak (Pollen, 1976; Roots in the Air, 1992; From Behind the Velvet Curtains, 1997; An Angel with Black Feathers, 2000; Secrets Wide Open, 2008; Century, the Cruel 100-Eye Monster, 2019, etc.), as well as 11 books of his selected poems in translation into German, Norwegian, Bulgarian, Czech, Hebrew, Arabic, French, Spanish, Chinese, Macedonian and Serbian. His poems were translated altogether into 36 languages.Richter wrote 4 theatre plays (From Kafka's Hell-Paradise, 2006; Kafka's Second Life, 2007, both published as Kafka and Kafka, 2016; The Short Unhappy Life of Marilyn Monroe, 2013, published 2017; Good Deeds Safe the World, 2018) which were translated into 9 languages and published in Spain, Serbia, Bulgaria, Romania and Turkey. Richter has translated 78 books and theatre plays into Slovak, e.g. collected poems of Tomas Tranströmer, selected poems of Emily Dickinson, Pablo Neruda, Ernesto Cardenal, Edith Södergran, Artur Lundkvist, Kjell Espmark, Pia Tafdrup, Knut Ødegård, Eva Ström, R. M. Rilke, Ernst Jandl, anthology of 33 Swedish poets of the 20th century, Goethe's Urfaust and Faust I, Kafka's aphorisms and short prose, novels of John Cheever, Rolf Hochhuth, Lars Gustafsson, theatre plays of P. O. Enquist (6 plays), Elias Canetti, Elfriede Jelinek etc., as well as fairy-tales of Oscar Wilde and H. C. Andersen. Richter received the AOSS (Association of Writers Organisations of Slovakia) Prize in 2017 for his book Kafka and Kafka, the Kathak Literary Award 2016 in Bangladesh, the Björnson Prize 2010 in Norway and the Swedish Academy Translation Prize in 1999. He was awarded the Norwegian Royal Order of Merit – knight of the 1st class by the King of Norway Harald V in 2008 and the Golden Order of Merit for the Republic of Austria in 2002. He received three prizes and ten awards for his translations in Slovakia, Sweden and Austria.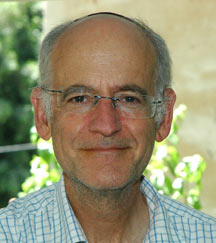 Miron H. Isaacson
Prof. Miron H. Isaacson, a fourth generation in the country. So far, 12 poetry books and 6 prose books were published. The newest is the poems book: "It's Time to be on guard from ourselves." Recently, a book of articles on his work was published by HaKibbutz-Hemeuchad and the Bar-Ilan University, with the participation of Aaron Appelfeld, Dan Miron, Aliza Greenberg, Haviva Pedaya and many others. Miron was awarded various awards, including the President's Prize for Hebrew Literature and the Brenner Prize for Poetry. 11 of his books have been published overseas in the United States, France, Russia, Norway, Spain, and China. Six discs with his composed poems have been produced by Yoni Rechter, Eli Magen, Oded Zehavi, Eviatar Banai, Micah Sheetrit and others. He is married to Ofra and together they have seven 7 children.
Mirel Taloș 
Born in 1973, Mirel Taloș studied Hispanic and Romanian Philology at the University of Bucharest (1992-1996), graduating with a thesis about Mario Vargas Llosa's political novels. In 1999 he also graduated from the Faculty of Political Sciences at the National University of Political Studies and Public Administration. Between 2007-2016 he was MP, member of the Committee for Culture, Arts and Media of the Chamber of Deputies and rapporteur of the Media Committee. He published Political Parties in Transition (2002) and Guidebook for Political Liberalism (2004). Mirel Taloș is a board member of the Institute for Liberal Studies, where he also lectures. He is a member of the management board of the
Authors and Filmmakers Union. As a writer, he debuted with three short novels in the Conta Magazine
in 2012 He also published short prose in Romanian Magazines. In 2018 he published the novel The
Nudes' Collector, and was awarded the Debut Prize of the Romanian Writers' Union, the Debut Prize of
the Convorbiri Literary Magazine, and the Debut Prize of the Contemporanul Magazine. He also
published the novel Somewhere in Transilvania (2019). He published the film scripts of The House from
the Bottom of the Lake, and The Innocence's Force. Currently he writes a column in the Contemporanul
cultural magazine.
Michel Eckhard
Michel Eckhard Elial is professor of comparative literature and doctor of semiotics; a poet and translator of Hebrew literature: Yehuda Amichai, Dahlia Ravikovitch, Aaron Shabtai, David Vogel, Ronny Someck, and Amir Or. He is chief editor of the «Levant – Cahiers de l'Espace Méditerranéen » which he founded in Tel-Aviv in 1988, with the mission of promoting the dialog among the three religions of the Mediterranean.Among his poetry publications are: L'arbre lumière, 2017 ; Exercices de lumière, Levant, 2015 ; L'instant le poème, Levant, 2009; Sa tête aux ciels, Levant, 2008 ; Un l'Autre, Levant, 2008; Beth, Levant, 1995 ; Au midi du retour, Euromedia, 1993 ; L'Ouverture de la bouche, Levant,1992Among the poets and writers he translated from Hebrew are: Lali Tsipi Michaeli; Amir Or; Shimon Adaf; Dahlia Ravikovitch; Ronny Someck; Ronny Someck & Salah Al Hamdani; Miron C. Izakson; Hagit Grossman; Yehuda Amichai; David Vogel; Naïm Araydi; Aharon Shabtai; David Avidan.
Myriam Anissimov
Myriam Anissimov was born in 1943 in a refugee camp in Switzerland, where her parents, both from Poland, took refuge in November 1942. In 1966, Myriam Anissimov arrived in Paris, where she became an actress and singer. In 1969, the novelist Albertine Sarrazin entrusted her with her poems written in prison. Myriam Anissimov recorded them and received the Grand Prix du Disque from the Charles Cros Academy. The following year, she recorded a new album with texts written for her by Patrick Modiano. Anissimov published her first novel Comment va Rachel? In 1973. Eleven novels will follow. Among them La Soie et les Cendres, Jours nocturnes. His Majesty the Death, published in 1999 at the Seuil, received the Jean Freustié Prize in 2000. It was Published in Israel by Kineret Zmora Bittan. His latest novel Les Yeux bordés de reconnaissance, published in 2018 at the Seuil, was awarded the Roland de Jouvenel prize from the Académie française. Myriam Anissimov is also the author of several reference biographies, Primo Levi (published in Hebrew by Kineret Zmora Bittan and in five other languages), Romain Gary and Vassili Grossman. In 2019 she published Daniel Barenboïm's first biography at Tallandier. Myriam Anissimov discovered, published and prefaced Irene Nemirovsky's unpublished manuscript of Suite Française. In addition to her writing career, Myriam Anissimov is a journalist.
Miriam Neiger-Fleischmann
Miriam Neiger-Fleischmann is a Hebrew poet, literary scholar, and painter. She was born in Slovakia in 1948. Her parents were Holocaust survivors from Hungary. She came to Israel in 1949 and lives and works in Jerusalem. She studied art at the Bezalel Academy in Jerusalem from 1977–1981. In 2015 she earned a PhD from the Hebrew University of Jerusalem with a dissertation on the poetry of Avigdor Hameiri. She has published four volumes of poems in Hebrew: Words in a Visual Space (1992), Images Reproduced (1999), Material in No Man's Land (2007), and Song for Miriam (2018). She has won several prizes in Israel. One volume in Hungarian translation, Száműzetés (Exile, 2002, trans. Zsuzsa Zalaba), appeared in Budapest. A volume of poems in English translation, Death of the King and Other Poems (2017, trans. Anthony Rudolf), appeared in Nottingham, England (Shoestring press). This volume was also translated from the English into Romanian by Victor Stir (2017). Some of the poems have appeared in leading magazines, including Modern Poetry in Translation, Stand, PN Review, The Jerusalem Review and Jewish Quarterly. Her works in the plastic arts have been exhibited in numerous exhibitions in museums and galleries in Israel and abroad, see: Website: www.miriamneiger.com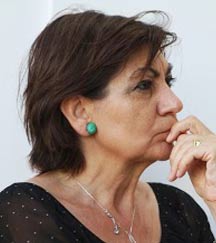 Marlena Braester
Marlena Braester – French language poet, translator, linguist. Born in Romania, she lives in Israel since 1980. Ph.D. in Linguistics, Univ. Paris VIII, Vincennes à Saint-Denis – 1993. Translator of Amos Oz, Benjamin Fondane, French and Israeli contemporary poets. Chair of the French language Writers Association in Israel and editor-in-chief of CONTINUUM, the literary magazine of the Association. Co-Editor of POESIE ET ART, the literary magazine of the Poetry and Poetics Center in Haifa University (1999-2009) and in charge of the Poetry Translation Workshop in the Poetry and Poetics Center (1999-2009) Recent poetry books: Rayonnant du noir, Ed. Transignum, Paris, 2016, Géométrie sans je, Ed. La Margeride, 2016, Le poème inverse, Ed. Al Manar, 2017, De violettes luisantes, Ed. Jacques Brémond, 2018. Marlena Braester's poems have been translated into English, Hebrew, Arabic, Romanian, Spanish, Croatian, Italian, Portugese. Awards: "Ilarie Voronca" Prize in 2001 for the book Oublier en avant (Rodez, France).CHEVALIER dans l'ordre des Palmes Académiques, by the French Government in 2003.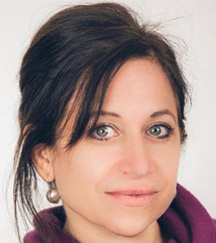 Marcela Sulak
Marcela Sulak is the author of the memoir, A Mouth Full of Seeds; her third poetry collection, City of Sky Papers, is forthcoming with Black Lawrence Press, with whom she's published. Decency (2015), Immigrant (2010). She co-edited Family Resemblance: An Anthology and Exploration of 8 Hybrid Literary Genres, and translated four poetry collections from Czech, French, and, most recently, Twenty Girls to Envy Me. Selected Poems by Orit Gidali (2016), which was long listed for the 2017 PEN Award for Poetry Translation. An NEA Fellow in Translation, she is an associate professor of Literature at Bar-Ilan University, where she is the Poetry Coordinator for the Shaindy Rudoff Graduate Program in Creative Writing. She also hosts a weekly radio podcast on TLV.1 called Israel in Translation, and edits The Ilanot Review.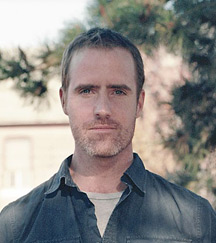 Matti Friedman
Matti Friedman, a journalist and contributor to the New York Times Op-Ed Section, is the author of three works of nonfiction. His 2016 book Pumpkinflowers: A Soldier's Story of a Forgotten War was chosen as a New York Times' Notable Book and as one of Amazon's 10 best books of the year. Pumpkinflowers was selected as one of the year's best by Booklist, Mother Jones, Foreign Affairs, the National Post, and the Globe and Mail. It won the 2017 Vine Award for Canadian Jewish literature and the Canadian Jewish Literary Award for memoir, and was shortlisted for the 2017 RBC Taylor Prize, the Writer's Trust Prize, and the Yitzhak Sadeh Prize for military writing (Israel). Matti's first book, The Aleppo Codex, an investigation into the strange fate of an ancient Bible manuscript, won the 2014 Sami Rohr Prize, the ALA's Sophie Brody Medal, and the Canadian Jewish Book Award for history. It was translated into seven languages. Spies of No Country, the story of Israel's first intelligence agents in 1948, has received the 2018 Natan Book Award and the Canadian Jewish Literary Award. Matti's work as a reporter has taken him from Israel to Lebanon, Morocco, Moscow, the Caucasus, and Washington, DC, and his writing has appeared in the Wall Street Journal, the New York Times, the Washington Post, Tablet Magazine, and elsewhere. He was born in Toronto and lives in Jerusalem with his family.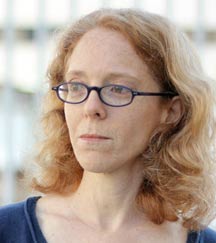 Noga Albalach
Born in 1971, Noga Albalach is an Israeli writer and editor, the Brenner Prize winner 2018 for her book "The Old Man - Farewell." As of 2019, she is the CEO of the United Kibbutz Publishing House - the Poalim Library. She has published five adult prose books and two children's books.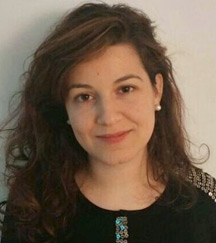 Noa Shakargy
Noa Shakargy – a poet, poetry editor and researcher. Her first poetry book, "Heat Signature," published in 2017 was awarded the minister of culture award for young poets and other awards. She is a Ph.D. candidate in the Department of Communication and Journalism at Hebrew University and a co-founder of the College of Literary Arts, a two-year post-secondary creative writing program in Jerusalem. She has co-edited the poetry anthologies: "Applause" (Poetry Place, 2013) for protest poetry; "Close to God" (Yedioth Books, 2011), a selection of prayer-poems, and "The Street's Word of honor - a Reading of Ronny Someck's poetry".
Noam Semel
Noam Semel, Director General of Haifa Municipal Theatre (1980-1988). Israeli Consulate for cultural affairs in the USA (1988-1992). Director General of the Cameri Theatre (1992-2017). Currently serves as: Artistic Director of the Jaffa International Theater Festival, on behalf of Gesher Theatre and the Tel Aviv Municipality. Founder and Chairman of the Hanoch Levin Institute for Israeli Drama. Chairman of Kissufim, an international conference in Jerusalem for Jewish authors, poets, and playwrights, at the Van Leer Jerusalem Institute. Moderator and Presenter of a TV and radio show about cultural events on public television and radio (Channel 11). Chairman of ceremonies and events of the Maccabiah Games 2021.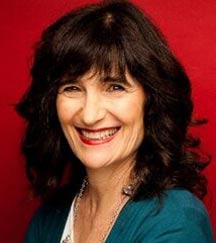 Nora Gold
Dr. Nora Gold is a prizewinning author. Her latest novel, The Dead Man, received international praise and a Translation Grant from the Canada Council for the Arts, and was published three months ago in Hebrew. Fields of Exile, the first novel about anti-Israelism on campus, won the 2015 Canadian Jewish Literary Award, and Marrow and Other Stories won a 1999 Canadian Jewish Book Award and praise from Alice Munro. Gold is also the founder and editor-in-chief of the prestigious online literary journal Jewish Fiction.Net, which has published 400 works of fiction (originally written in 16 languages), and which has readers in 140 countries. Previously a professor, in 2000 Gold became an Associate Scholar at the Centre for Women's Studies at OISE/University of Toronto, and from 2012-2018 she was also its Writer-in-Residence. There she created the renowned Wonderful Women Writers Reading Series, which she still runs, now at the Toronto Public Library.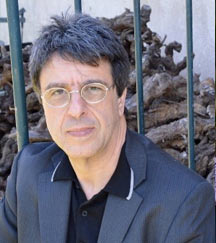 Saïd Sayagh
Novelist, poet, calligrapher, Saïd Sayagh, originally from Morocco, is also a historian and an Arabic scholar. Among his publications: France and the Moroccan-Algerian borders, CNRS editions; The other Jew, Ed. Ibis Press; repr. J.C. Taieb; And to the water you will return, L'Amourier; Name or light (Grand Prix Joseph Delteil of Poetry); The names of exile, translation of Mahmoud Darwish; Calligraphy exhibitions in France and abroad: W3 Gallery, Cosmogony, London, 2013.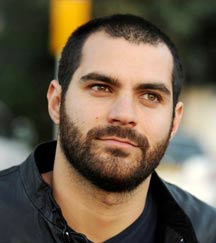 Amichai Chasson
Amichai Chasson (born in Ramat Gan, Israel in 1987) is a poet, author, journalist, film director, screenwriter and artistic director. He is a graduate of the Yeshivat Otniel and of the Sam Spiegel Film and Television School and the Mandel Leadership Institute in Jerusalem. He has worked as a journalist and culture critic for the papers Makor Rishon and Maariv, and as a speechwriter for the President of Israel Reuven Rivlin. He is one of the editors of the poetry journal Meshiv Haruach; and is a broadcaster for the public radio channel "Kan Tarbut - Israeli Public Broadcasting Corporation". In addition, He has written and directed for a number of Film and TV Series. His first book of poems,"Talking with Home" (Even Hoshen Publishing, 2015) was published in 2015 and won the Minister of Culture's prize that year. In 2018 Chasson won the Dr. Gardner Simon Prize for Hebrew Poetry for his book "Bli Ma" (Kvar Series, Bialik Institute, 2018). In 2018, he released the documentary film, "Yeshurun in 6 Chapters," about the poet Avoth Yeshurun, premiered at Docaviv International Documentary Film Festival.
Tsvika Nir
Tsvika Nir is an Israeli Writer, Poet , Advocate and former politician, as of December 2015 serving as Chairman of the Hebrew Writers Association in Israel. Born in Cluj, Transilvania, Romania in 1946 and immigrated to Israel in 1948. His father, Samuel, was forcibly recruited to the Hungarian Army during WWII and spent time as a prisoner at a forced labor camp. His mother, Hannah, was an Auschwitz survivor. Both parents lost many family members in the Holocaust. His younger and only brother, Amos, was killed in action in the Yom Kippur war (1973). Their grieving parents died shortly after. Nir Studied Law at Tel Aviv University and has been a practicing Lawyer since 1974. In addition, he holds a Master's Degree in General Literature from Tel Aviv University (2005). Prior to the 1992 elections he joined the Labor Party, and although he failed to win a seat, he entered the Knesset, the Israeli parliament, on May 1996 , (following the assasination of Prime Minister Yitzhak Rabbin). Nir served 30 years as a counselman in the Ramat Gan city council (until 2013), including a term as Head of Culture. Nir's 1st Published work was a book of children's poems dedicated to his three daughters (1993). His first full length Novel – "The Hand that Executed Me" was published in 2012, followed by "Time of the Heart" (2013) and "Truth" (2016). In 2017, published his first Poetry book "Otthon" was very well received by critics and the public. In 2019, published is second poerty book "God of Burning Desires". Nir is married to Dalia, a retired high-school teacher (married 1973). He has three daughters, and is a grandfather of six grandchildren.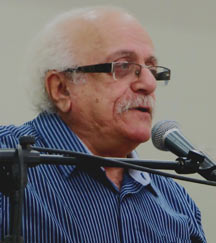 Daniel Kluger
Daniel Kluger (b.1951) – Israelian writer. B.Sc. in Physic, graduated in Simferopol University (1972). His first story was published in 1979, and his first book, a historical novel The Cruel Sun, was published in1989. Awarded with "The Best SF short story prize" by magazine Vokrug Sveta in 1986. In 1994 he moved to Israel, working as journalist. Books by Daniel Kluger were published in Russia and Israel, today he is the author of 15 published books, including one research about the history of the classic detective story The Hound of the Baskervilles (Moscow: Text, 2005) and the first fantasy novel in world literature based on Jewish mythology A Millennium on Loan (co-authored with Alexander Rybalka; Moscow: Armada-Press, 2001), also fantastic and detective novels and short stories based on modern Israel and Jewish history. Daniel Kluger is also the author of many essays dedicated to mass genres of literature and modern Israeli fantastic and detective stories. His essays were published in an Israeli periodical and Russian magazines. Kluger's books were nominated to various awards (Interpresskon, Roskon, Russkaia Fantastika). His last published novel Liszt's Twentieth Rhapsody (co-authored with Vitali Babenko under the joint pen-name Vitali Danilin) was nominated to the Russian award National Bestseller.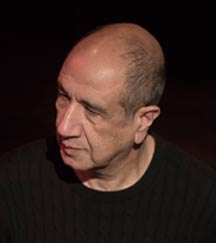 Ronny Someck
RONNY SOMECK was born in Baghdad in 1951 and came to Israel as a young child. He published 12 volumes of poetry (The last called "The Revenge of the Stuttering Child- collections and new poems") and two books for children with his daughter Shirly. He has been translated into 43 languages. Selections of his poems appeared in Arabic translation, French, Catalan, Albanian, Italian, Macedonian, Yiddish, Croatian, Nepali, Dutch, Danish, Portuguese, Spanish, German, Turkish, Russian and English. He is the recipient of The "Wine poem award" in Struga Poetry Evenings, Macedonia, 2005 and Hans Berghhuis prize for poetry 2006, Holland. He was awarded the Cross of The Order of The Knights of Poland and the knight of the Order of Arts and Letters of France.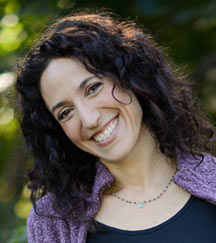 Rachel Kadish
Rachel Kadish's most recent novel, The Weight of Ink, was awarded a National Jewish Book Award, the Julia Ward Howe Fiction Prize, and the Association of Jewish Libraries' Fiction Award. Her work has been read on National Public Radio and has appeared in The New York Times, Slate, Salon, Paris Review, Iowa Review, and the Pushcart Prize Anthology. She has been the Koret Writer-in-Residence at Stanford University, a finalist for the Sami Rohr Prize, and a fiction fellow of the National Endowment for the Arts and the Massachusetts Cultural Council. She lives outside Boston and teaches in the Lesley University MFA Program in Creative Writing.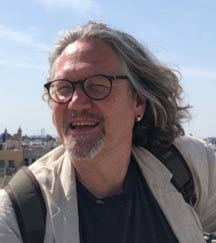 Rafaël Newman
Rafaël Newman studied classical philology at the University of Toronto and comparative literature at Princeton University, where he earned his doctorate. He has published essays on literature and contemporary culture in German and English in Germany, New Zealand, Poland, Switzerland and the United States. He is the author of The Visible God: Staging the History of Money (UPA, 1999) and the editor of Zweifache Eigenheit: Neuere jüdische Literatur in der Schweiz (Limmat Verlag, 2001) and Contemporary Jewish Writing in Switzerland: An Anthology (UNP, 2002). His poetry has appeared in journals and collections, most recently in Live Long Enough (Paekakariki, 2017), and on two CDs: We Are The NewMen (EyeMix, 2008) and Everything Is Good (EyeMix, 2010). He publishes a regular column at
https://www.3quarksdaily.com/
. Rafaël Newman lives and works in Zurich as a translator, companion to addicts in recovery, and moderator of literary events.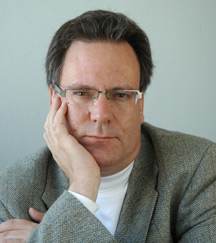 Rafi Weichert
Prof. Rafi Weichert is a poet, translator, critic and editor in chief of Keahev Publishing House. Weichert is chair of the Creative Writing program in the Hebrew and Comparative Literature dept. at Haifa University. He has published over 20 volumes of poetry and prose poems, as well as a dozen books of poetry and prose he has translated from Polish. Among his translations are selections of Wislawa Szymborska, Tadeusz Rozewicz and Ewa Lipska's poetry. Some of his achievements include the PM award (twice), the Yehuda Amichai award for his poetry and the Minister of Culture's awards (twice) both for translations and for editing. His translations were also honored by the Golden Cross presented by the Polish president.
Samuel Raphael-Vivante
Samuel Raphael-Vivante is a full professor of Spanish-Jewish literature (Ladino) and its culture, a playwright ("Gulgutta", 2003, "Corcyra", 2015), poet ("Guide to the Visitor in Birkenau", 2015) and translator (Ladino-Hebrew-Ladino ); Engages in the study of Ladino in its various periods and literary genres, both written and oral. He explores the various aspects reflecting Ladino today, and its relations with Israeli culture and society; Researcher and documenter of the Ladino-speaking, Spanish-Jews during the Holocaust; He teaches at the Department of Hebrew Literature at the Bar-Ilan University. Raphael-Vivante leads in the study of Ladino, heading the Salti Institute for Ladino Studies in the Bar-Ilan University. He is a consultant in Ladino at The Royal Academy of the Spanish Language (RAE) in Madrid; a member of the board of the Council of the National Authority for Ladino Culture; and a consultant in Ladino and the Jewish-Spanish world of various content and cultural institutions in Israel and Abroad. Samuel Raphael-Vivante is married to Dr. Revital Raphael-Vivante and father of four. He has Israeli and Spanish citizenship. The son of the late Esther and Chaim Raphael, Holocaust survivors born in Greece who worked extensively to commemorate the Jewish communities who perished in the Holocaust.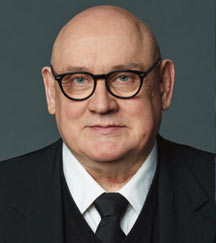 Tadeusz Słobodzianek
Tadeusz Słobodzianek (1955) is a playwright, theatre critic, director and producer. Since 2013, he has served as Head and Artistic Director of Teatr Dramatyczny in Warsaw. He is the founder and Artistic Director of the Drama Lab educational initiative — currently a partner in the international Fabulamundi Playwriting Europe project. He studied Theatre Studies at the Jagiellonian University in Kraków and worked as a theatre critic after his graduation from 1978-1981. He debuted as a playwright in 1981 with his children's play, An Autumn Tale, He directed his first play, Miron Białoszewski's Osmędeusze and Kabaret Kici Koci in 1982 at the same theatre. He has worked as literary manager, director and dramaturge at theatres in Warsaw, Kraków, Łódź, Poznań, Gdańsk, Kalisz and Białystok. In 1991 he co-founded the Wierszalin Theatre. His plays include: Tsar Nikolai (1985), Comrade Pekosiewicz (1986), Rolling Pea (1990), The Prophet Ilya (1992), Merlin. A Different Story (1992), Malambo (1992), The Bedbug's Dream (2001), Death of a Prophet (2011), Young Stalin (2013), Voytek the Bear (2016) and The Story of Jakub (2017). He is the winner of numerous Polish and international awards and distinctions, among them the prestigious Nike Literary Prize in 2010 for his play Our Class. History in XIV Lessons — a play about the Jedwabne Pogrom, which had its world premiere at the National Theatre in London. Our Class is currently the most produced Polish play abroad. To date it has been staged over 50 times outside of Poland, including at the Cameri and Habima Theatres in Tel Aviv (directed by Hanan Snir). In 2010, the European Theatre Convention named Our Class the Best European Play of the Season. Tadeusz Słobodzianek is the founder of the first Polish playwriting school, Szkoła Dramatu. His plays have been staged in the United Kingdom, the United States, Canada, Japan, Spain, Germany, Israel, Hungary, Brazil, Macedonia, Czech Republic, Slovakia, Norway and Italy.
אליזבטה מיכייליצ'נקו
אליזבטה מיכייליצ'נקו (אליזבט נסיס) נולדה ברוסיה בשנת1962. סיימה את לימודיה בבית הספר לרפואה, ולאחר מכן התמחתה בפסיכיאטרייה. בו זמנית למדה ספרות באוניברסיטה לספרות על שם גורקי במוסקבה. לפני עלייתה לארץ יצאו לאור שני ספרים פרוזות (בשיתוף עם יורי נסיס) ושני אוספים של שירים.
בשנת 1990 אליזבט ויורי נסיס עלו ארצה. עבדו בכלי תקשורת הדוברים בשפה הרוסית.
מאז עד היום הם הוציאו עוד9 ספרי פרוזה (חלקם תורגמו לעברית ולאנגלית), 3 מחזות, וכמות סיפורים. הטקסטים החשובים ביותר מאוחדים ב"טטרלוגיה הירושלמית" ("בן האצולה הירושלמי", "א/י_רוס.עולים", "פ.ד.", "טליתא קומי, או הברית בין שברי הבקבוק"). אליזבטה יצאה לאור 10 אוספים של שירים.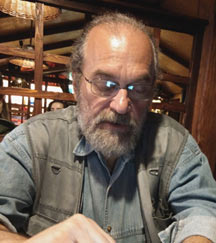 יורי נסיס
יורי נסיס נולד באוקראינה בשנת1953. בעל תואר Ph. D (רדיוביולוגיה). בתחילת ה"פרסטרויקה" החל לכתוב ולפרסם פרוזה, לעבוד בכלי תקשורת שונים ולמד תסריטאות באוניברסיטה לקולנוע במוסקווה. לפני עלייתה לארץ יצאו לאור שני ספרים פרוזות (בשיתוף עם אליזבטה מיכייליצ'נקו).
בשנת 1990 יורי נסיס עלה ארצה. עבד בכלי תקשורת הדוברים בשפה הרוסית. מאז עד היום הם הוציאו עוד9 ספרי פרוזה (חלקם תורגמו לעברית ולאנגלית), 3 מחזות, וכמות סיפורים. הטקסטים החשובים ביותר מאוחדים ב"טטרלוגיה הירושלמית" ("בן האצולה הירושלמי", "א/י_רוס.עולים", "פ.ד.", "טליתא קומי, או הברית בין שברי הבקבוק").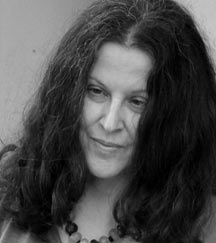 Gali-Dana Singer
Gali-Dana Singer was born in St Petersburg (Russia) and came to Israel in 1988. Poet, translator and editor of the bilingual Hebrew-Russian literary magazine (now on-line) «Двоеточие» ("Nekudataim") (with Nekoda Singer). Her work has appeared in every major literary magazine in Israel, on the Rotterdam-based Poetry International web site, in a University of Iowa anthology of English translations of Russian-language women poets and in 'A Sea of Voices: Women Poets in Israel' anthology (Sherman Asher Publishing, 2008). Eight volumes of her poetry have been published in Russian, and four in Hebrew; she is the recipient of the Yair Tzaban 1998 Prize, Poetry 2000 Prize at The Festival in Metulla and the Prime Minister 2004 Prize for Hebrew writers. Shalom Aleichem, her anthology of translations of 50 years of Israeli poetry, appeared in Moscow in 1998. She also published five books of translations from Hebrew and English into Russian and one from Russian into Hebrew. Singer has participated in many Israeli and international festivals. As a visual artist Singer took part in numerous exhibitions in Israel and abroad.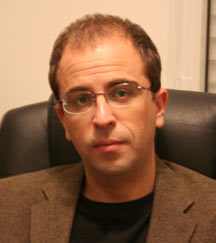 דניס סובולב
חוקר ספרות וסופר, ראש החוג לספרות עברית והשוואתית באוניברסיטת חיפה. בין תחומי מחקרו: תיאוריות ספרות ותרבות, גישות פילוסופיות לספרות, שירה ויקטוריאנית וספרות מודרניסטית, ספרויות יהודיות, שירה דתית, אלגוריה, מדע בדיוני ורב-תרבותיות.
סובולב חיבר שבעה ספרים, שירים, סיפורים קצרים ומסות, וכן מעל שישים מאמרים בחקר הספרות והתרבות.
הרומן הראשון של סובולב, ירושלים (2005, ברוסית), היה מועמד לפרס "הבוקר הרוסי" – הפרס החשוב ביותר בפרוזה הרוסית – וקיבל פרס בוקר משנה. ספרו הבא Res Judaica (2007) מנתח "מפגשים" תרבותיים בין התרבות היהודית לתרבויות הנוצריות. באותם נושאים דן גם ספרו הפופולארי יותר יהודים ואירופה(2008) .
ספרו התיאורטי העיקרי (2010), The Concepts Used to Analyze 'Culture': A Critique of Twentieth-Century Ways of Thinking, מוקדש לניתוח ביקורתי של תובנות היסוד במחקר תרבות: ביקורת הספרות, סמיוטיקה, ההיסטוריוגרפיה התיאורטית, האנתרופולוגיה, סוציולוגיה, ביקורת אידיאולוגית ולימודי התרבות. ספרו הבא (2011), The Split World of Gerard Manley Hopkins: An Essay in Semiotic Phenomenology, מנתח את השירה ואת כתביו האחרים של ג'רארד מאנלי הופקינס – המודרניסט הראשון בספרויות אירופה.
לפני כשנתיים יצא לאור רומנו אגדות הר הכרמל: ארבע עשרה אגדות על אהבה וזמן (ברוסית אף הוא) והועמד לפרס "רב-המכר הלאומי".
Nekoda Singer
Nekoda Singer Born in Novosibirsk (Russia) in 1960. Studied in the Institute of the Theatre, Music and Cinematography in St Petersburg (Leningrad) and worked as stage designer. In 1988 he came to Israel and settled in Jerusalem. He writes both in Hebrew and in Russian. He is the author of three novels: "Boarding Cards" (2002 in Russian, 2016 in Hebrew), "Drafts of Jerusalem" (2013), and "Mandrakes" (2017), and numerous pieces of prose, essays and articles in both languages. Translates Hebrew and Anglo-Saxon prose into Russian (David Shahar, David Grossman, Zeruya Shalev, Dennis Silk, Lewis Carroll and many others), and Russian prose into Hebrew. Together with Gali-Dana Singer he edits the bilingual Hebrew-Russian literary magazine "Dvoyetochie-Nekudataim". As an artist, partisipated in more than 60 art exhibitions and multimedia projects in different countries. His artworks can be found in private collections all over the world.
Atzmon D. Yaniv
Atzmon D. Yaniv was born in Rishon Lezion and there he grew up. By profession he is a lawyer, arbitrator and mediator. Served as an officer in the regular armor Corps and reserve army, fought in the Yom Kippur war in the sues canal region, as a tanks platoon commander Department tanks. I one of the battles over the strong hold of "Hamutal" his tank suffered a direct hit by a missile. Two of his tank crew were killed, and he and another crew member were injured. Atzmon continued his service as a reserve officer and reached the rank of Major. He studied law at the Hebrew University, was ordained as a member of the Israel Bar Association in 1978 and since then practices in his own law firm specializing in civil law Atzmon became a certified mediator in 2001, and further studied to obtain a Master (LLM) Degree in law from the Bar-Ilan University in 2003. He began writing Poems at an early age yet the first book of his poems was published in 2001, and has published three books of poetry. In addition, with his cousin, Ora Asahel he. Edited two books, one of them a novel written by his great grandmother Nechama Pohatchevsky the first women Hebrew novelist after the return of jews to the land of Israel And the second a book of Poems written by his Grandfather Asshel Pohatchevsky. Atzmon is a member of the Hebrew Writers Association and General Writers Guild. His poems were published in several anthologies and magazines. Atzmon has been collecting art for many years and since 2015 has started painting himself Within 3 years he drew over 500 Oil Paintings and exposed his works in 6 exhibitions one of the a Solo exhibition. Photographs of his paintings appear on the cover of newly published books of poems. Atzmon is a Member of the Association of Visual Arts in the City of Rishon Lezion Atzmon is a Great Grandson of a Pioneering family who settled in Rishon Lezion in the 1885 and also a great grandson of Samuel Nathan Wilson, one of the first builders of Tel Aviv. many public positions, starting as a teenager Atzmon has served in Lives in karmei Yosef.